News • September 29, 2020 • by Marketing TagPay
TagPay is delighted to be a partner of the 5th edition of FinTech R:Evolution, organized by France FinTech!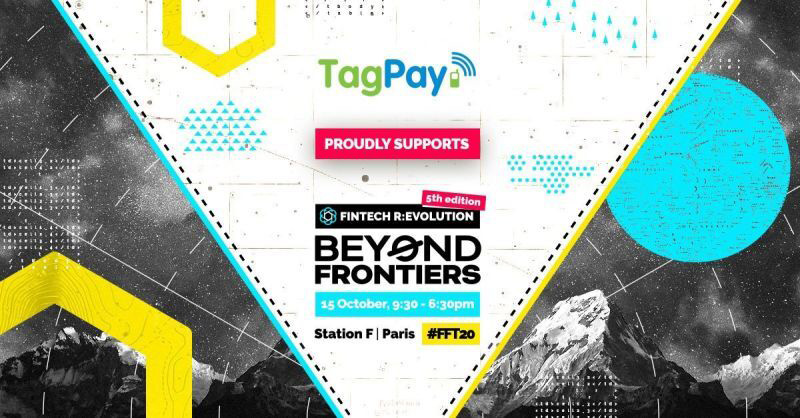 It's an unmissable event in the world of business and finance, it will bring together more than 1.500 participants this year. Entrepreneurs, influencers, decision-makers, researchers, VCs, journalists: the French and international fintech scene will meet there to share ideas and envision what the future can bring to the sector 💡
+150 fintechs will be present, including Qonto, Pixpay, Spendesk, Helios.do, Lydia ... and many others! 📱
Come and meet us on October 15th! Jean-Philippe Labat (VP Sales) and Nicolas Pinto (Marketing Manager) will be glad to discuss with you and enlighten you about the value of rebuilding the Core Banking System to helps financial institutions orchestrate their digital transformation and better serve their customers 🙋‍♂️
Our next-gen Core Banking System is an alternative to financial institutions' legacy Core Banking System. With its open and modular architecture in-cloud, TagPay relies on the digital, the latest technologies, and its speed development ability to allows financial institutions to get a modern tech stack, easing innovation and agility, quicking time to market, and becoming more customer-centric 👨‍💻
Register now for the event! 👉 https://bit.ly/3hQxLQm
Contact Us.
TagPay, the technological partner you need to build your financial institution. 
Would you like to know more about TagPay and its solution?